With New Years resolutions haven't been totally forgotten yet, let's try to bring ours to life! A large chunk of the population will be dedicating at least one goal to saving money, getting out of debt or some kind of financial task. But a lot of them won't be successful, because they weren't prepared for the work involved.
For most of us, a good set of tools are needed to get the ball rolling and stay on task. As a self-admitted money moron myself, I can empathize with this dilemma. Which is why I would recommend these five tools as must-see resources before we ring in the new year.
Hey Brits, you have to try this! Anyone living in the UK will appreciate this new website still in Beta testing. It provides a social network with freebies, coupons, contests and more. All in the name of saving money and living a less stressful life by organizing your spending. They have a blog you can check out to watch for the final release. They also provide tips for shopping on a budget and saving cash. While they don't have full accounts yet, you can sign up to be one of their Beta users. Not only will you get a sneak peak at what is to come, but you will get to help influence the features on the site. It is well worth signing up.
Get ready for 2013 by finding a financier for that dream project. Whether it is help paying for school or some seed money for that business startup you have been planning, you can find it here. People are even able to find consolidation loans at low interest rates to avoid bankruptcy. It works by verifying your identity with the site, publishing your project idea and waiting for offers. The lender will request your details from the site, then if they agree with the terms such as amount and length of loan, they will give you the cash. Easy, safe and a great way to avoid the high fees of banks.
It can really help keep you on track if you know where your money is at all times. Track your finances on the go, pay bills anywhere and move money around using this helpful mobile app. It is compatible with the iPhone, iPad, Windows Phone and Android. Everything is totally secure, and it's very easy to use.
Mint is the hottest new financial craze right now. It allows you to connect your bank accounts to create a budget, set goals for specific saving projects, track your finances and get sound advice that is personalized for you. Find a better mortgage rate, the best credit card for your situation and more. Plus, find alerta when you go over a set amount for any category.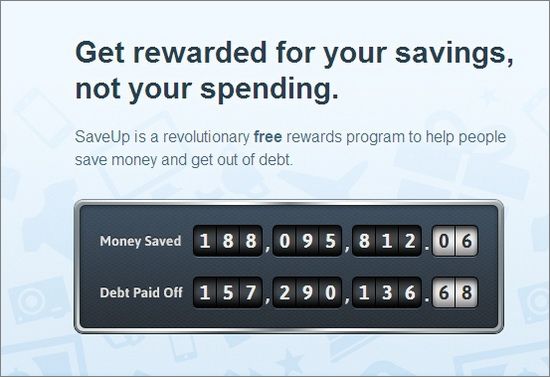 Connect to this Facebook app and play for prizes every time you save money. Each dollar saved will give you points to use on contests. Just saving $5 can enter you for something like a Vegas vacation…these are great rewards! You can also save money using Twitter which is kind of cool for a Twitter junkie like myself.
Do you have a money saving tool you think it crucial to get yourself on track? Do you want to share it with our users? Let us know in the comments!
By Jessy Troy
Jessy is the stay-at-home mom, fugal blogger and an active Twitter user. You can follow her tweet as @JessyTroy